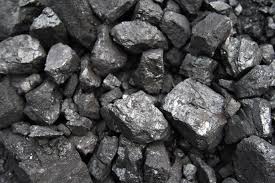 The following article appeared in the Australian Financial Review and was sent to me from a vendor. From this article it appears iron ore has been slipping and many forecast it to drop further in 2017.  Note the broad difference in price estimates from  "the professionals".  Goldman Sachs predicts a bearish price of $36 while,  JP Morgan expects a bullish price of $54 in 2017.  Are they looking at the same picture or is one more informed, hopeful or smarter than the other?
Iron ore is the big brother of steel scrap and the uncle to pig iron.  If Iron Ore drops, so should pig iron.
If there is plentiful supply of iron ore and pig iron available, this put's downward pressure on steel scrap.  W have seen scrap prices dropping over the past few months, and we expect this to continue for the balance of this year.
"The price of iron ore has continued to fall further below federal budget estimates, even after the upgrade of a separate government forecast on the back of the commodity's surprising strength.
Iron ore slipped 0.2 per cent to $US54.40 a tonne in the most recent session, according to The Steel Index, from $US54.50 the previous day.
Although trade has been subdued during a weeklong public holiday in China, the commodity has been lower or steady in each of the past six sessions.
Several analysts have upgraded forecasts after the key export defied expectations to climb above $US60 by mid-August.
The Department of Industry, Innovation and Science, which offers a separate estimate for iron ore to the Budget papers, raised its prediction by around 10 per cent to $US47 a tonne for 2016-17.
The department also upgraded forecasts on metallurgical coal prices, and the two upgrades are tipped to lift export earnings by $12.7 billion compared to the department's earlier projections.
The department expects prices for both commodities to decline from current levels, a widely held view.
Many analysts expect iron ore to fall to the low $US50's or $US40's.
JP Morgan analysts are among the most bullish, last week reaffirming a 2017 prediction of $US54.
By contrast, Goldman Sachs expects a price of $US36 in the same time period.
In London trade, BHP Billiton shares rose 2.5 per cent, while Rio Tinto added 2.2 per cent."
We  hope that the next President finds a way to finance  large infrastructure projects in 2017, which are sorely needed.  This would help US steel mills, as well as our sheet pile, rebar, wire rod and beam business.
However, in the current market, there is a feeling that there is just not enough demand to match the current supply of all steel products, so the price pressure is on.